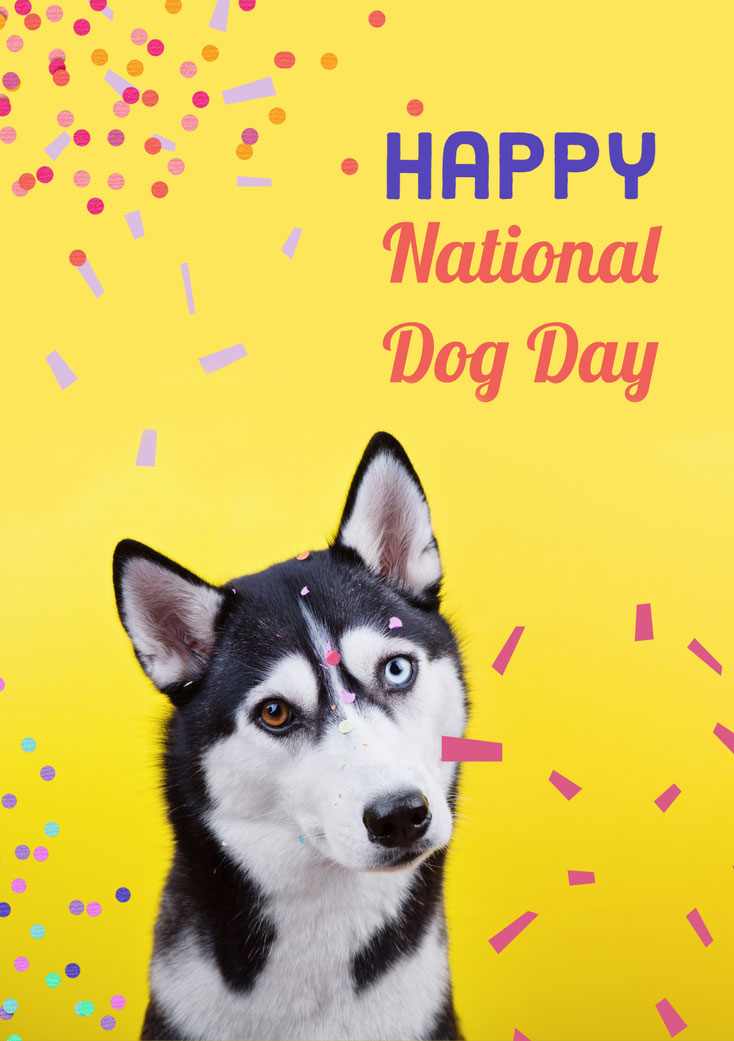 Haben Sie es gewusst? Heute am 26. August feiern wir den nationalen Tag des Hundes! Diesen tierischen Ehrentag gibt es seit 2004 und er geht auf die US-amerikanische Tierschützerin Colleen Paige zurück.
Wir finden, der Hund wird berechtigterweise als bester Freund des Menschen bezeichnet. Nicht umsonst haben es Hunde in unsere Bildsprache geschafft. Und darum schließen wir uns an und sagen: Happy National Dog Day!
Did you know? Today, on August 26, we celebrate National Dog Day! This day of honour dedicated to our furry friends has taken place since 2004 and was created by Colleen Paige, an animal rights activist living in the United States.


We think the dog is rightfully called man's best friend. No wonder dogs have managed to become part of our imagery. Thus, we join in and say: Happy National Dog Day!