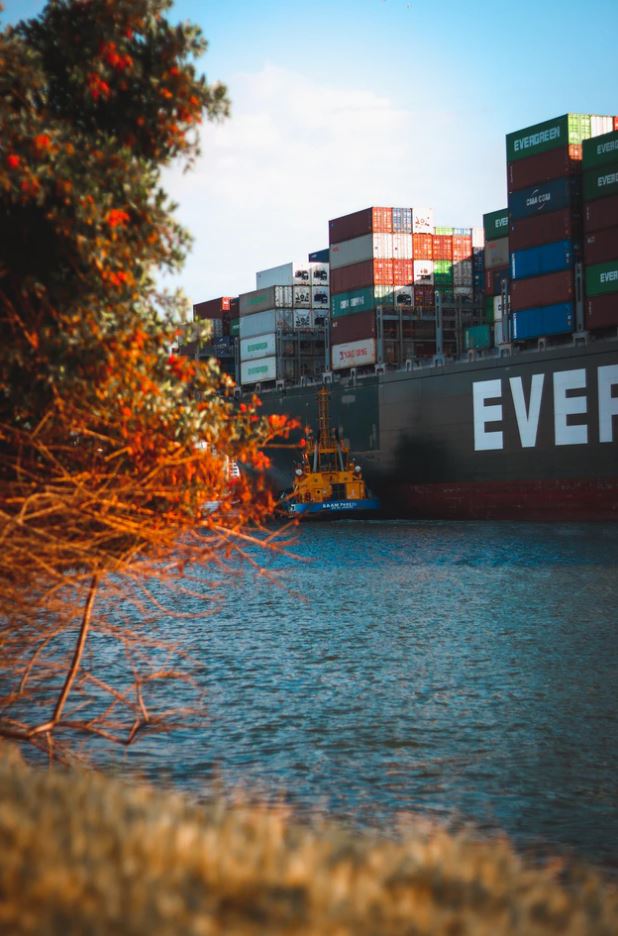 Am Ende wird alles gut
Am 28.01.2021 bestellten wir einen Container HEDP (1-Hydroxyethane-1,1-diphosphonic acid), der kurz darauf im Februar seine Reise nach Rotterdam antrat. Ein ganz normaler und unspektakulärer Importvorgang, wie man zunächst meinen kann.

Allerdings wurde diese Reise dann am 23. März 2021 abrupt gestoppt.

Unser Container ist nämlich einer von 14.000 Containern, die die 400 m lange "Ever Given" befördert hat. Wie die Medien weltweit berichteten, stellte sich der Frachter im Suezkanal aufgrund eines Sandsturmes quer und lief auf Grund. 6 Tage lang blockierte er so die wichtigste Seehandelsverbindung zwischen Asien und Europa. Nachdem das Schiff geborgen werden konnte, folgte ein Streit zwischen ägyptischen Behörden und Reederei über Schadensersatz. Details über die Entschädigungssumme wurden nicht bekanntgegeben. Am 04.07.21 wurde die "Ever Given" nun von der Kanalbehörde freigegeben.

Mit 4 Monaten Verspätung und nach einigen Gesprächen mit unserem Kunden, der Reederei, Versicherungen und unserem Lieferanten, ist die Ware unversehrt bei uns im Lager Borchers in Borken angekommen! Wir haben es uns nicht nehmen lassen und haben die eingetroffenen IBC vor Ort kontrolliert und sind erleichtert, dass die Ware endlich ihr finales Ziel bei unserem Kunden erreichen wird.

Wir bedanken uns recht herzlich bei allen Beteiligten, die sich so engagiert in diesem Fall eingebracht haben!

Und wenn wir Bastian Bielendorfer (Comedian, Autor, Moderator, Podcaster) an dieser Stelle zitieren dürfen:
Am Ende wird alles gut. Nur davor ist es manchmal echt scheiße!
In the end, everything will be fine
On 28.01.2021 we ordered a container of HEDP (1-hydroxyethane-1,1-diphosphonic acid), which started its journey to Rotterdam shortly afterwards in February. A quite normal and unspectacular import operation, as you might think at a first glance.

However, this journey was abruptly stopped on 23 March 2021.

This is because our container is one of 14,000 containers which were carried by the 400-metre-long "Ever Given". As the media reported worldwide, the vessel ran aground in the Suez Canal due to a sandstorm. As a result, it blocked the most important shipping route between Asia and Europe for six days. Once the ship was salvaged, a dispute between Egyptian authorities and the shipping company for compensation took place. However, details about the amount of compensation were not disclosed. Then on 04.07.21, the "Ever Given" was released by the canal authorities.

After a delay of 4 months and several discussions with our customer, the shipping company, insurance companies and our supplier, the goods arrived in our warehouse at Borchers in Borken all intact! We did not miss the chance to check the arrived IBCs on the spot and in the end we are happy that our products will finally reach their final destination at our customer' site.

We would like thank all those involved who have shown such commitment in this very special event!


And if we may quote Bastian Bielendorfer (comedian, author, podcaster) at this point:
Everything will be all right in the end. Sometimes it just sucks before the end!