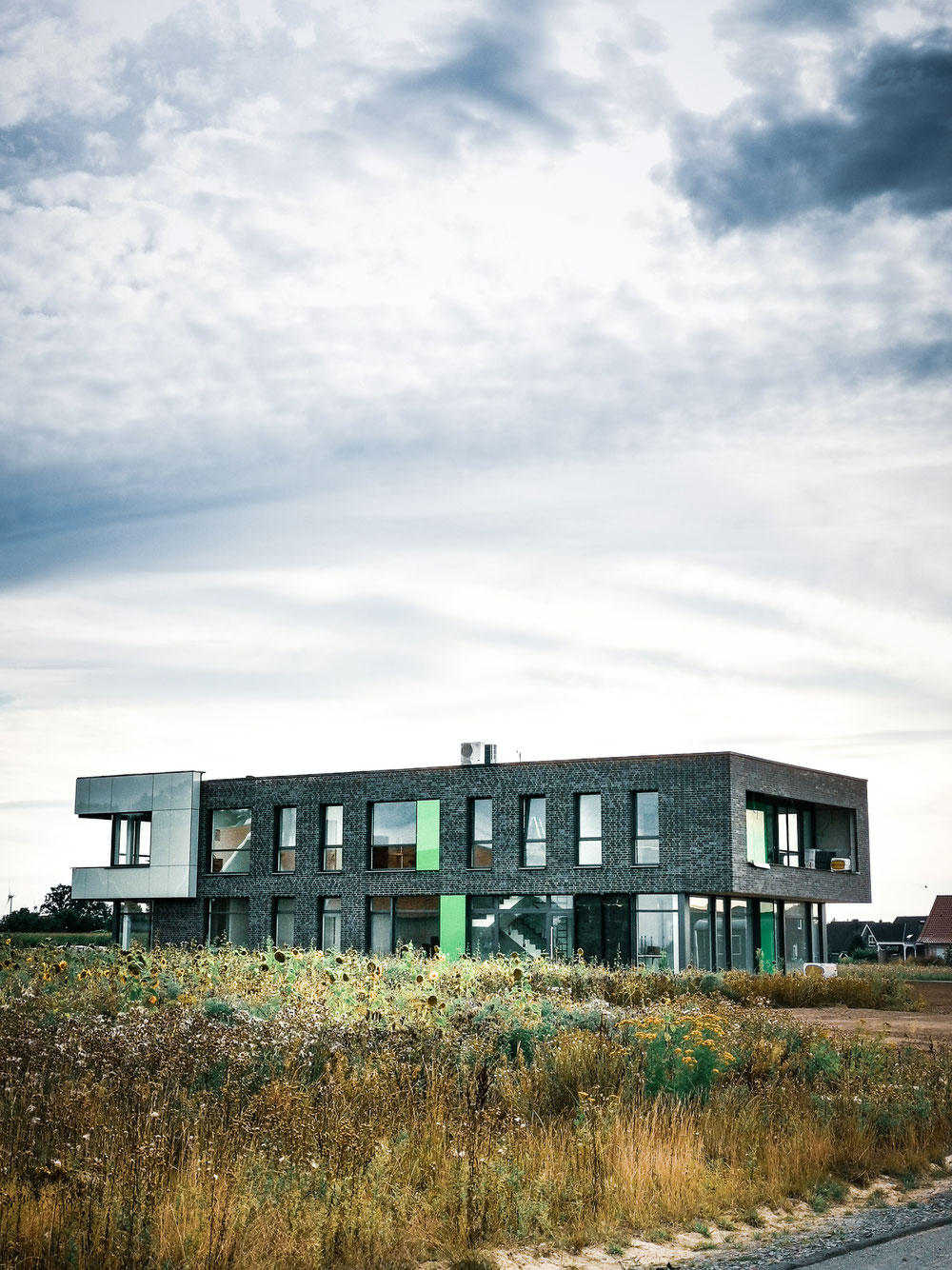 Endlich ist es geschafft und unser Neubau im Schlattskamp in Velen ist fertiggestellt.
Im Jahr 2019 erfolgte bereits derUmzug von Essen nach Velen - zunächst als Zwischenlösung in die alte VR Bank im Velner Ortskern.
Nach Fertigstellung der Bauarbeiten konnten wir aber nun mit unserem gesamten Team in das Gewerbegebiet im "Jägersdyk" umziehen.
Wir sind sehr stolz auf die neuen Räumlichkeiten und freuen uns hier eine Zukunft aufbauen zu können, mit viel Potenzial für weiteres Wachstum!
It's finally done and our new building in Schlattskamp in Velen is finished.
We already moved from
Essen to Velen in 2019 - initially as an interim solution to the old VR Bank in the center of Velen.
After completion of the construction work we were able to move with our entire team to the industrial area in "Jägersdyk".
We are very proud of the new premises and look forward to building a future here with a lot of potential for further growth!
---
Grüne Glaselemente in der Fassade  spiegeln unsere Corporate Identity wider und sind bereits in der Ferne gut zu sehen.
Green glass elements in the facade reflect our Corporate identity and are already clearly visible in the distance.
Nicht nur in der Fassade findet sich viel Glas, sondern auch im Innern des Gebäudes. Die Atmosphäre der Büroräume ist durchweg hell und freundlich.
There is a lot of glass not only in the facade, but also inside the building. The atmosphere in the offices is bright and friendly throughout.
---
Gästestimmen | Reactions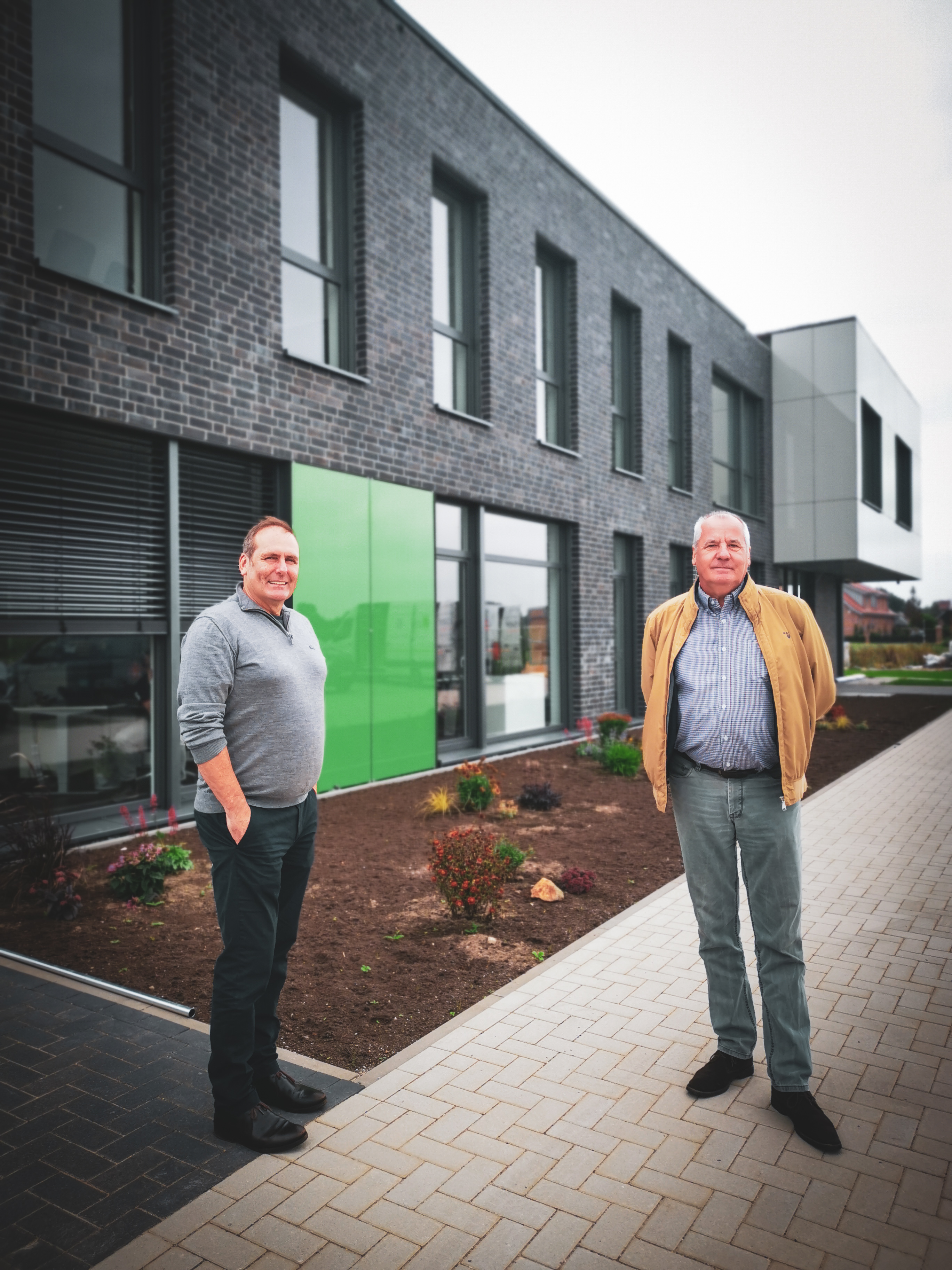 "Meeting with Uwe Marburger, Managing Director of Arpadis Germany, in their new office building in Velen. A bright, modern office building where working is a pleasure. Siggi"
Siefried Hirsch, Board Member, Managing Director Echemi Solutions GmbH (left on picture)